One-Click Upgrade TO Windows 11
 June can be said to be endless surprise. First, the Hongmeng 2.0 system was brought to the Huawei conference at the beginning of the month, and then the Apple conference also ushered in the IOS15 update.
Windows 11
And next week's Microsoft conference on the 24th will also be a grand debut of the new Windows11 system.
Win 11 has become a hot topic in all major communities. Today, Xiao Lei will take you to experience it in advance to see how Microsoft CEO Nadella said "the most significant update of the Windows system in ten years", right? (PS: Surprise at the end of the article)
The new version of the start menu cuts off the dynamic tiles, which is equivalent to simplifying on the basis of Win10, which has a certain impact on students who like DIY tiles to beautify.
The file manager of Windows 11 has not changed much, mainly because it optimizes the operating feel. A more practical optimization is window arrangement, hovering the mouse on the maximize button can quickly select the layout method: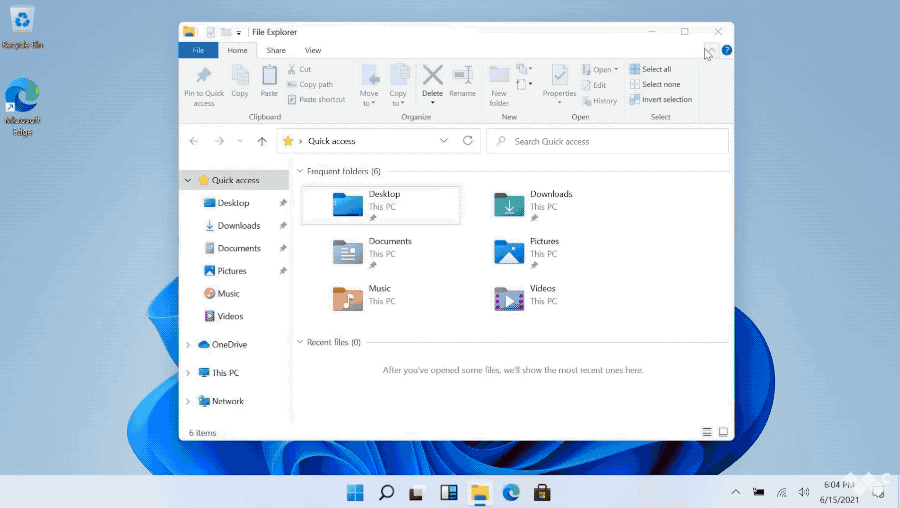 Drag the window to the edge of the screen at the same time, and you can smoothly realize automatic adsorption, and support up to four-page layouts: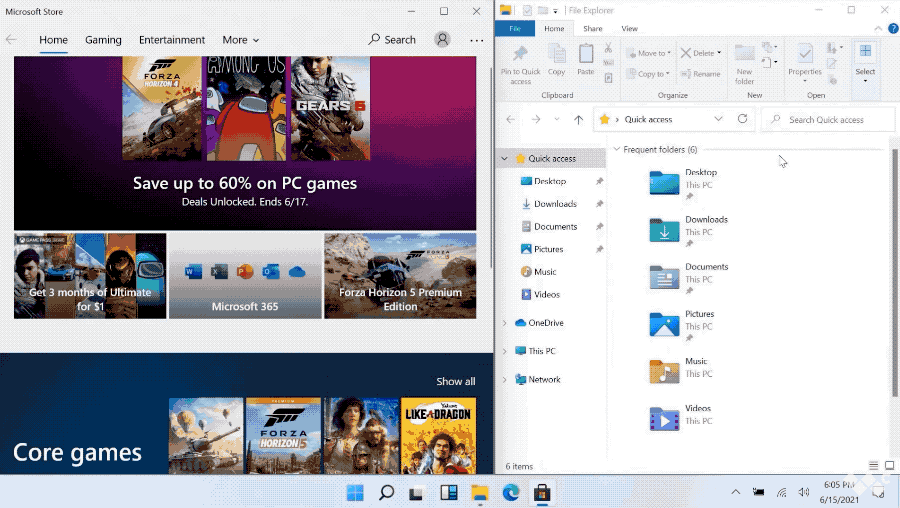 ● Evolution of touch screen operation
One of the key points of this upgrade is to enhance the touch screen operation experience. The touch screen mode and the keyboard and mouse modes are directly merged and unified. This is because Microsoft has added fillers to make the operation interface more friendly to the touch screen and smoother fingertip operation.
For example, four-finger gestures: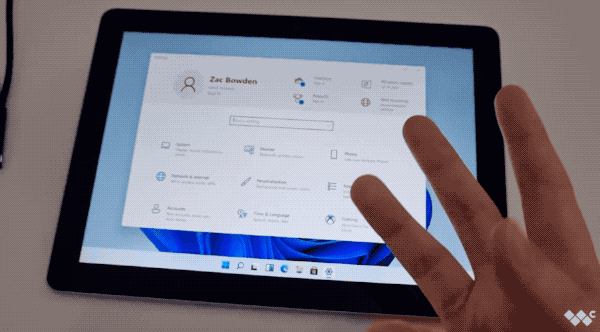 Resize the edge of the window: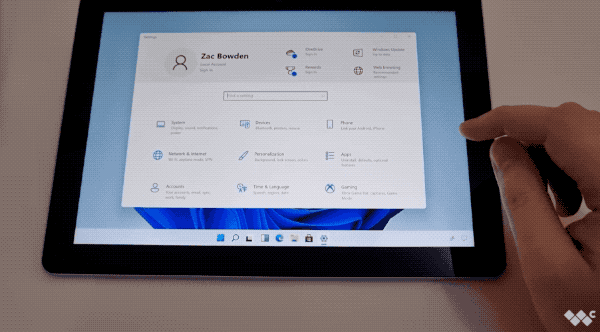 For now, the first Win 11 is more of a change in UI design, because Xiao Lei did not demonstrate it one by one due to space reasons. There are not too many other new features. After all, it is a preview version. It is reasonable to fail to install all of them. What will happen in the end will have to wait until June 24 to see what will happen.
Regarding the exposure of the new system, many netizens said they saw Apple's shadow:
There are even those directly on the comparison chart:
Faced with this "the most significant update of the Windows system in ten years", would you choose to upgrade?
The Windows 11 upgrade method is also very simple, decompress and double-click the installation package to update. The installation package is also ready. Click on Xiaolei's profile picture and send [Microsoft] via private message to get it. Friends who want to try it out can try it.
If you regret upgrading to Win 11, Microsoft also provides a remedy, no need to reset the system, just open the system settings → update and security → recovery → return to Win 10.